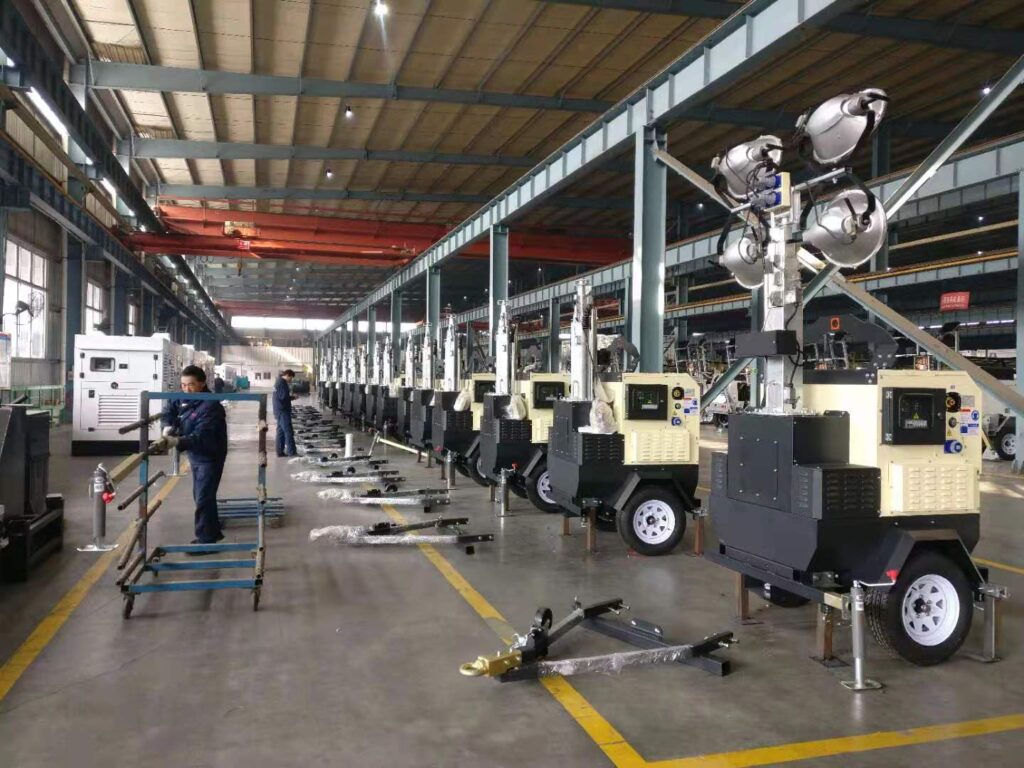 i9T light tower features a vertical mast, compact body design(up to 16 units can be loaded into a 40ft container), stainless steel wire rope, and is powered by world-famous Kubota engine.
Previously the tower was driven by a manual or electric winch(single mode), customers can not experience two modes on the same light tower.
It takes longer to fully extend the mast if it is driven up by a manual winch, and it increases customers' worry about the risk of failure of electric components if using an electric winch only.
Now the mast of the upgraded I9T/L light tower is driven by an electric and manual integrated winch and changed to a stainless suspension line. The HDG treatment has also been applied to the mast for a longer service life. A single lifting point is an option for the new design. The most joyful point is no cost adding to our clients.
Electric drive is still the primary function as the mast can be driven up in a few seconds under this mode, and it is time-saving compared to by manual winch. Manual mode can be used as an aid when the electric-driven motor of the mast fails to perform.
The first batch of 16 units of I9T/L light tower with the upgraded mast have been finished and are ready for shipping. We are expecting more feedback from our partners.