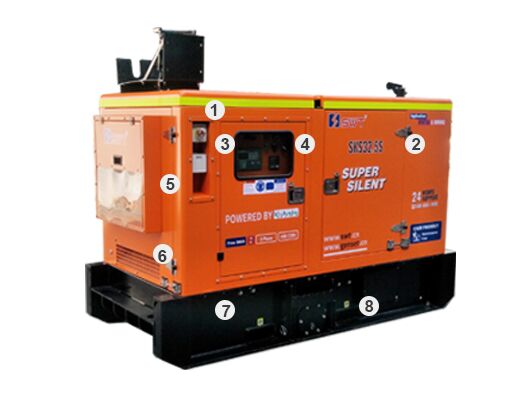 1. Rugged heavy-duty ultra-silent canopy (64dBA @75% load at 7m), with PPG anti-corrosion paint.
2. Stainless hinge and locks.
3. Fast-accessible emergency button.
4. Control panel window, with tempered glass for clear check and protection.
5. IP66 Australian standard output socket with RCD, residual earth leakage protection to ensure safety.
6. Appropriate air intake to ensure the volume and low noise.
7. Large-capacity double-layer leak-proof fuel tank.
8. Forklift pockets.
We'd like to work with you