SWT

Gaseous Generators

Series
Gas generators have been developed to meet the world's environmental requirements. It is a type of green environmental protection power to replace fuel oil and coal-fired units. It makes full use of all kinds of natural gas or harmful gas as fuel, turns waste into treasure, safe and convenient operation, high cost efficiency, low emission pollution, and is suitable for heat and power co-generation, etc. The market prospect is very broad.
Gas gensets include natural gas gensets, biogas gensets, LPG gensets, blast furnace gas gensets, coal bed methane gensets, biomass gas gensets, dual fuel gensets and other gas gensets.
At present, the gas gensets made by Superwatt Power are mainly natural gas gensets, powered by PERKINS, DOOSAN, CAT, and SWT's self-developed SHENNY gas engines, with the unit power covering 20kW to 4500kW.
Table of Contents for This Page
Add a header to begin generating the table of contents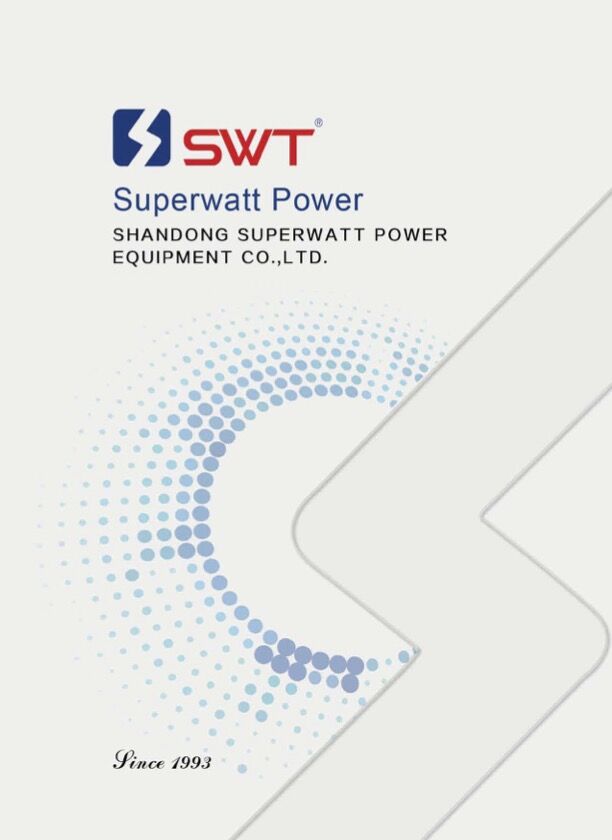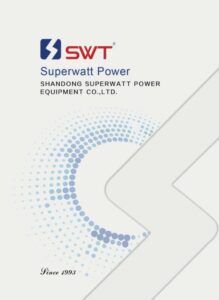 Download this page as a PDF
To save you time, we have also prepared a PDF version containing all the contents of this page, only leave your email and you will get the download link immediately.
Why

Choose SWT Gas Generator Sets ?
With the decreasing amount of oil storage and the increasing requirement of environmental protection emission, a kind of power generation equipment instead of oil is needed. Gas generator sets are developed in response to the world's environmental protection requirements and the new market environment, and gas gensets have more advantages in terms of usage, maintenance and price cost. In the future, gas genset will gradually replace other fossil fuel units to produce clean energy, while continuously improving the global ecosystem.
Series

of SWT Gaseous Generators
SWT gas engines give you the versatility you need for today's power generation market. They deliver the same high-efficiency performance as their diesel counterparts and meet increasingly stringent emissions standards.
SSN Series Powered by Shenny (50Hz: 20kW-500kW)
Technical Datas
SCN Powered by Caterpillar (50Hz:400kW-4500kW)
Technical Datas
SSN Series Powered by Shenny (50Hz: 20kW-500kW)
Technical Datas
Ignition Control System

For SWT Gaseous Generators
The ignition system is the key to the gas generator set, which is related to the service life of the gas unit. SWT choose the ignition control system from Altronic imported from the USA and the most advanced ignition system from China.
The

Development Trend

of Gaseous Generators
Gas generator sets have been gaining popularity in recent years due to their low emissions, cost-effectiveness, and reliability.
Consideration
When Buying Gaseous Generators
When buying gaseous generator sets, there are several important considerations to keep in mind to ensure that you choose the best generator for your needs.
To save you from worries, here are some facts you need to know about us:
Can you OEM with our brand?
Yes. For mass orders, we can offer OEM use customer's logo instead of ours,
Can the generators be customized?
Yes. Our advantage is to provide customized power products, especially for large projects.
What is your delivery time?
Our standard delivery time is 25-35 days after receiving the down payment. If you have urgent demand, the delivery will be shorter depending on the requirements.
What is your payment term?
T/T 30% advance payment, the balance 70% shall be paid before shipment.
L/C at sight irrevocable for regular customer.
What is your warranty policy?
Our warranty period is 1 year or 1000 running hours from receipt date, whichever comes first (Except the damageable spare parts of the generator set caused by incorrect man-made operation).
Can I inspect the goods and factory?
Very welcome to the video, inspection of goods and factory by yourself or through a third-party agency. We hope that after face-to-face communication, you have the most objective and accurate understanding of us.
We'd like to work with you