The 30th Philippine Industrial and Mineral Fair (Philconstruct) was held at SMX & WTC World Trade Center in Manila, the capital of the Philippines from November 7-10, 2019. It is the largest construction exhibition in the Philippines with the largest number of exhibitors and visitors. Under the call of Philippine President Duterte "Build, Build, Build", an unprecedented construction boom has been set off across the Philippines. The success of this exhibition has added impetus to this construction boom. Let's expect exciting upcoming orders.

Below is the grand opening of Philconstruct exhibition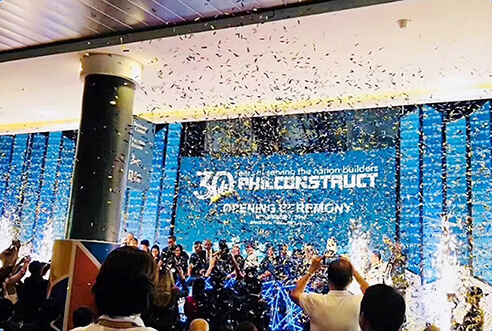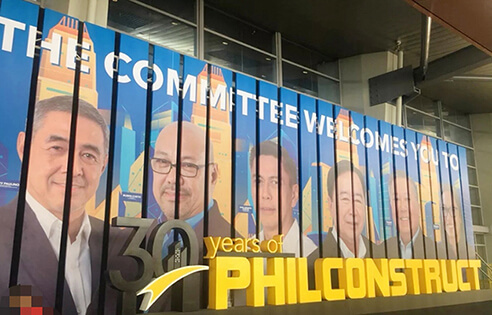 SWT has been working hard for local partners and customers to adapt to the local market all kinds of products and solutions over 15 years, and meanwhile has participated in a variety of large-scale exhibitions in the Philippines, excellent quality and thoughtful service, let Superwatt's products in the market enjoy a good reputation, and occupy more and more market share, market influence is also on the increase year by year.SWT brings new type demo units for this exhibition, they are compact electric lighting towers and intelligent welding generators, both powered by Kubota diesel engines.
With the in-depth cooperation between SWT and local partners, local employees also become a shining name card in the exhibition. Communication in the local language makes the visitors feel friendly.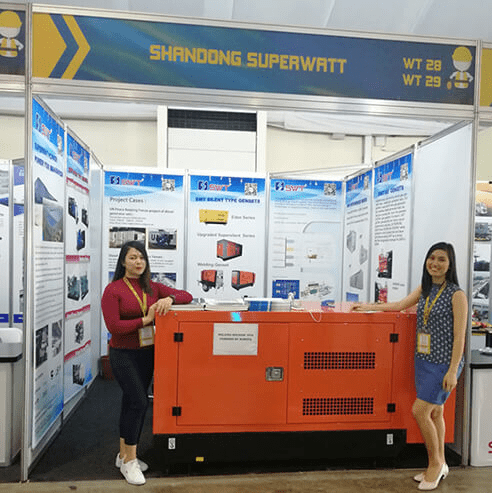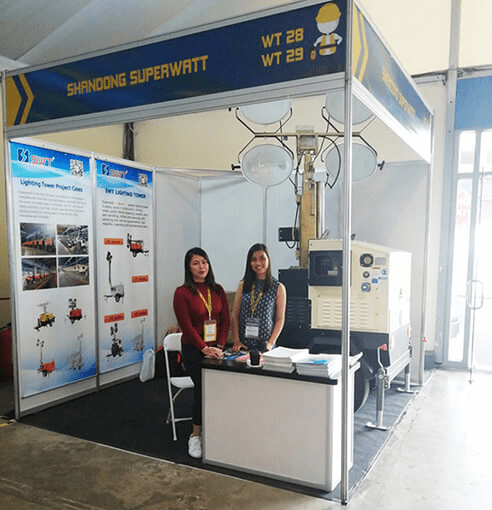 The company leader also came to the Philippines for the first time to cheer for the teammates!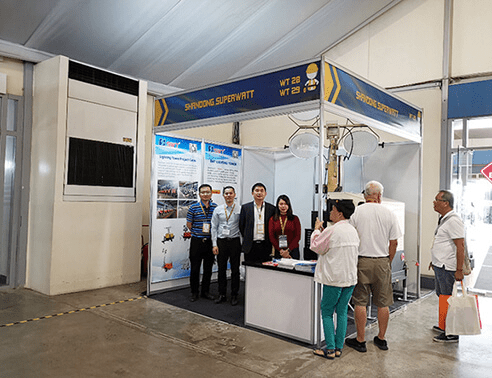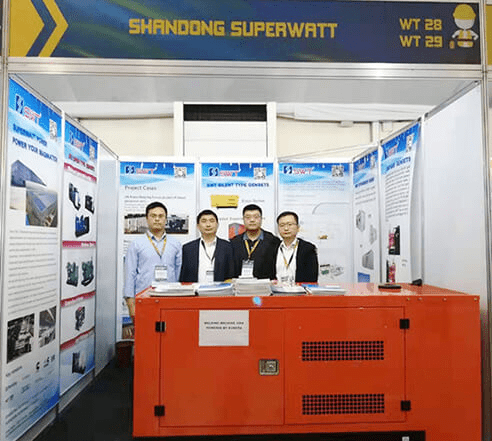 During the exhibition, Superwatt staff received hundreds of potential users, and many customers stopped to have a closer look and showed strong interest in Suprwatt's exquisite products. Up to now, more than 10 orders have been preliminarily completed. Happily, two exhibits were sold before they reached the booth by the local partner, the company leader said that next year SWT will deepen the Philippines market, and continue to cooperate with local partners to expand the local market to support and benefit the Build, Build, Build and economy development.