1. Low-emission Yuchai engine.
2. Brushless Mecc alte alternator.
3. User-friendly control panel.
4. Radiator.
5. Continental oil hose.
6. Anti-leakage joint.
7. Anti-vibration mount.
8. Sandblasted and anti-rust base fuel tank.
1. Rugged Canopy, galvanized steel board with anti-rust painting, and flameproof sound-absorbing sponge to stand with varied weather.
2. Control panel window, with tempered glass for clear check and protection.
3. Emergency button for the quickest access.
4. External connections access, with protection door.
5. Appropriate air intake to ensure the volume and low noise.
6. Single lifting eye.
7. Sandblasted and anti-rusted treated base fuel tank.
8. Forklift pocket.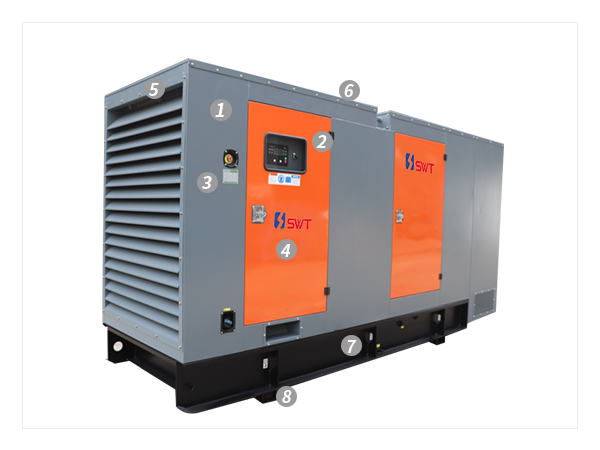 We'd like to work with you