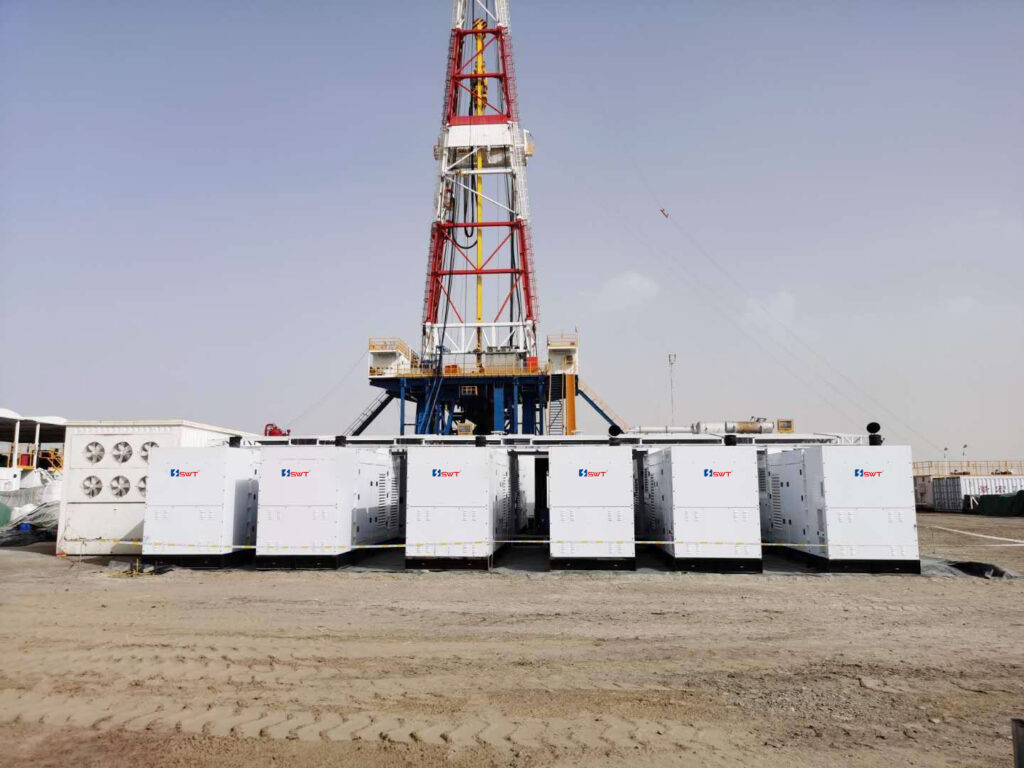 Under the new development pattern, China's oil industry has been deepening reform and expanding opening up to ensure the country's energy security. While the scale of oil fields is expanding, the addition of oilfield generator sets helps to balance the production capacity of crude oil and better guarantee the efficient use and exploitation progress of oil resources.
Superwatt has always insisted on original innovation in advantageous fields for many years, improved independent innovation ability, and continuously optimized the performance of oilfield special generator sets, with low fuel consumption and anti-harmonic as the main product advantages, which have been highly favored in major oilfield drilling projects for many years.
Product Features
Ultra-low fuel consumption, lower cost than the same application of high-power units, low fuel consumption, flexible use, and low noise.
SWT 400KW oilfield power generation unit is a product used for oilfield drilling working conditions.
The outer cover is made of profiles as beams, with overall welded molding and heavy-duty door lock hinges, which are rain and snowproof, sand-proof, willow-proof, high-strength and corrosion-resistant.
Welded lifting rings can achieve rapid installation and efficiency; unique air duct technology, reduce the design area of the wind mouth, reduce noise; independent heat dissipation cabin, separated heat dissipation system intelligent electronic fan control, good cooling effect, easy to overhaul.
reliable electrical components parts, intelligent human-machine interface, cloud monitoring system can monitor the operation of the unit at all times, the addition of unit maintenance light, leakage protection switch, sealed line pipe, high security and reliability.
Strong load transient response capability, stable and reliable voltage output, ultra-low fuel consumption rate, excellent low-temperature starting performance, and strong environmental adaptability.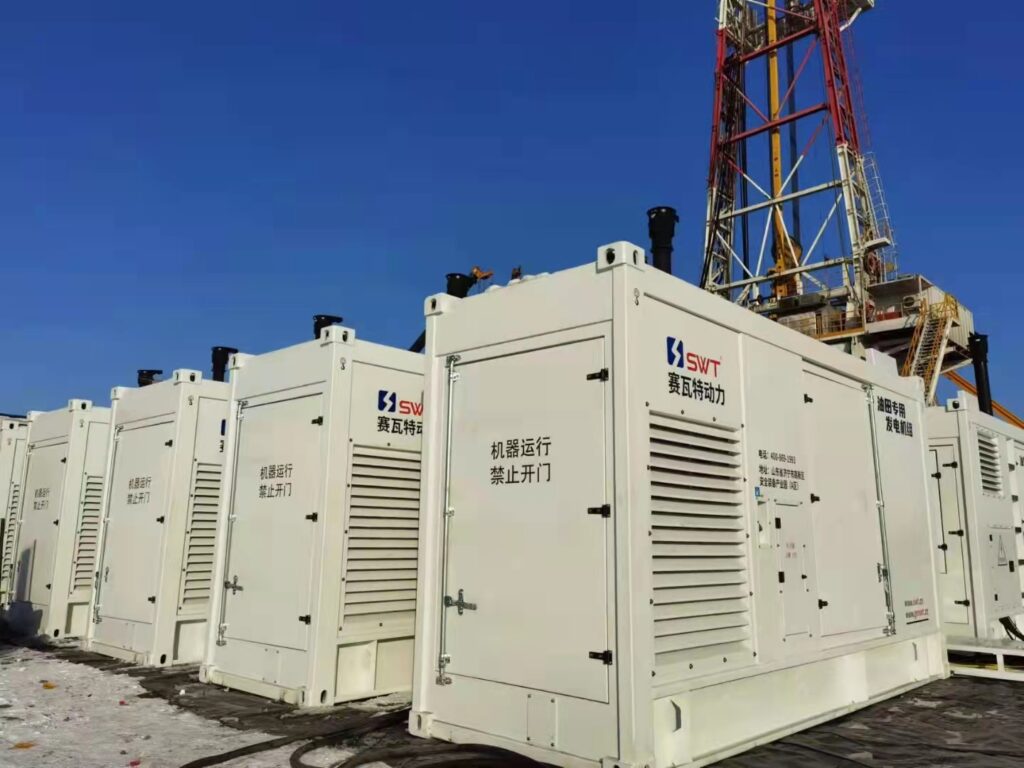 In the fierce international competition, the development of the oil industry is facing greater challenges, Superwatt will continue to improve its research and development capabilities to manufacture more advanced modern power equipment to escort the oil industry.